Best Live Music Venues in the Shire
There's nothing quite like listening to a live musical performance, whether it's to accompany your dining experience or to help you wind down after a long week, below are the top six live music venues in the Sutherland Shire that are guaranteed to suit your every mood.
A place for the locals, but nonetheless welcoming to all, the Brass Monkey has been host to a number of prominent Australian and international artists. From electrifying rock tracks bound to get everyone on their feet to soulful jazz music to set the cosy ambience, Brass Monkey is a place for people of all musical tastes. Its Mediterranean menu also offers vegetarian friendly dishes, as well as a large range of cocktails and wines to accompany the live music.
Location: 115A Cronulla St, Cronulla NSW 2230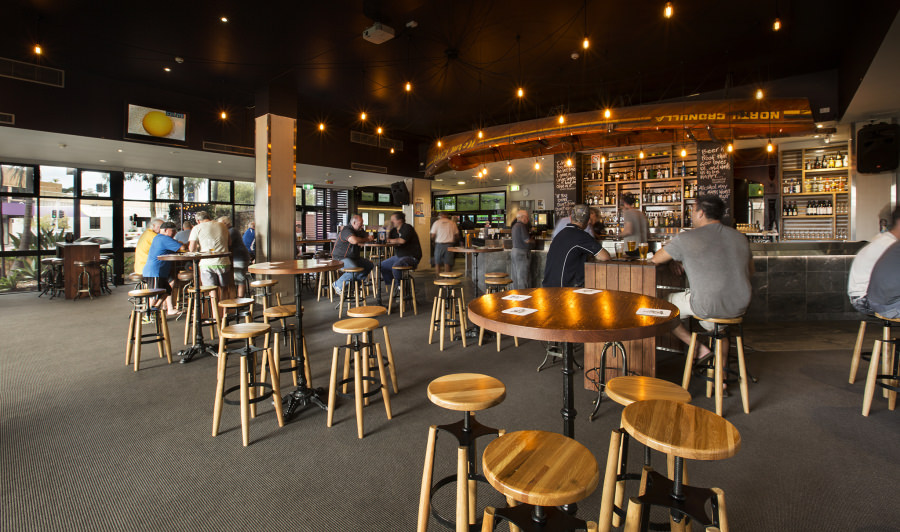 For something more upbeat to make the most of your weekend before Monday comes around again, give the Carringbah Hotel a visit. With musical events such as The Bon Jovi Show and The Nevilles due to perform, Carringbah Hotel is the perfect place to unleash your inner rock star. A cheap alternative to clubbing, Carringbah Hotel serves as the perfect function for a fun night out with friends. Get in between 3pm—5pm for $8 cocktails before the fun starts.
Location: 343 Port Hacking Rd, Caringbah NSW 2229
If you're looking for a place where you can indulge in fresh, wholesome food to compliment a good live musical experience, Shucked Oyster Bar is the place to be. Less than a 5-minute walk from Cronulla station, this stylish bar is conveniently located on the beach side so you can enjoy sweeping views of the ocean with your food and music. From soulful Sundays to hip-hop Fridays, make sure you visit when your musical bias is on!
Location: 2/43-45 Gerrale St, Cronulla NSW 2230
As the ideal hotspot for rock, metal and hip-hop fans, Studio Six hosts both over 18 and all-aged events. Open on Friday nights from 8pm, Studio Six hosts up to 3 different acts in one night. Previous performers include Australian comedy rock band, The Beards, as well as ARIA nominated hip-hop duo, Spit Syndicate. Vibrant laser lights, vivacious performances and the infectious energy of the crowd are guaranteed to give you a head-banging good time. Tickets average $34.50.
Location: 6 Boyle St, Sutherland NSW 2232
2016 AUSTRALIAN MUSIC WEEK 2016(Cronulla)
Enjoy live music out in the open at Australian Music Week 2016 where musicians, recording artists, industry figureheads and music fanatics will gather, once again, to celebrate Australia's budding music industry. Over the course of five days, from November 18 to 22, local acts will be able to showcase their talents through a combination of free and ticketed events. An event for all musical tastes, come support your local community and discover your next favourite artist!
Location: Streets of Cronulla (no exact location)
THE INTERSECTION TAVERN(Ramsgate)
The Intersection Tavern is a modern, spacious pub that offers live band music on Fridays and special deals for every day of the week, from $7 cocktails to trivia nights. With a  large, fully stocked bar, numerous outdoor spaces and an affordable menu, the Intersection Tavern is one venue on this list you can't leave unchecked. Enjoy a perfectly cooked steak at the Tavern's outdoor lounge in the backdrop of live music.  It doesn't get any better than that!
Location: 221 Rocky Point Rd, Ramsgate NSW 2217