Best Food and Wine Festivals in Queensland
When you think of Queensland, fun, friendship and quality food comes to mind. Join the state and celebrate the best local produce and wine. Treat yourself to delicious food and vintage wines at these upcoming food and wine festivals.
SOUTH BURNETT WINE & FOOD IN THE PARK FESTIVAL 14 March 2015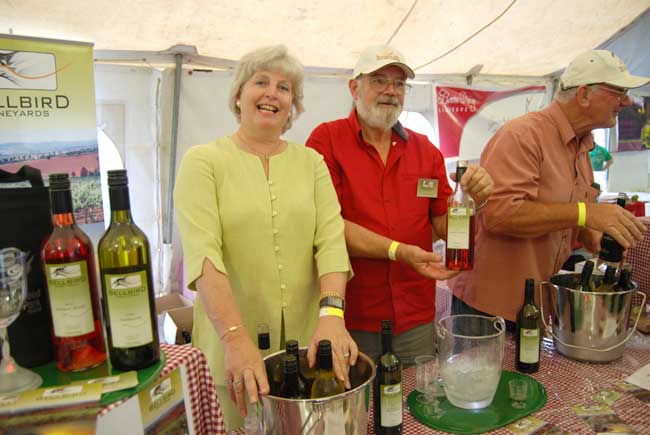 Kicking of the year is the South Burnett Wine & Food in the Park Festival, held in March. The quiet town of Kingaroy becomes the festival's capital as locals and out-of-towners come together and enjoy great wines, a wide selection of street food and local entertainment throughout the day. At only $15 for those wishing to attend, and free entry for anyone under 18, this place is perfect for a family weekend getaway.
KENILWORTH CHEESE, WINE AND FOOD FESTIVAL 2015 4 April 2015



There is nothing tastier than pairing gourmet cheeses with beautiful wines, and at the Kenilworth Cheese, Wine and Food Festival, it gets even better. Held on Easter Saturday this year, the festival looks to invite anyone and everyone with no admission charges. Just pop on down and enjoy some fine quality food as you celebrate the long weekend holiday.
NOOSA INTERNATIONAL FOOD AND WINE FESTIVAL 14 - 17 May 2015



Noosa Heads is known for its beautiful beaches and stunning views, but did you know it also hosts one of the state's best food and wine festivals? Currently in its 12th year, the Noosa International Food and Wine Festival blends taste from both national and international food, wine and lifestyle options. People who attend will not only have a wonderful time, but will also be able to learn and interact with unique patrons, gaining more knowledge from any other festival this year.
HAMPTON HIGH COUNTRY FOOD AND ARTS FESTIVAL 17 May 2015



The country town of Hampton is looking to celebrate the finer things in life at the High Country festival. With an abundance of fresh food and wine, the festival aims to please and makes it easier than ever for families to attend. Children under the age of 12 can attend for free and enjoy the local entertainment while mum and dad spoil themselves. Add this event to your calendar today!
REGIONAL FLAVOURS 18 - 19 July 2015



As you journey back into the city of Brisbane, you'll find this food, wine and lifestyle event at the South Bank Parklands. With collaboration from some of the city's best cafes, restaurants and local bars, this weekend in July gives Brisbane's own time to indulge their tastebuds and bond with fellow foodies. With free entry there's no excuse to miss out so make sure you experience this amazing locale.